This was originally posted in December of last year, but now the deadline is finally in sight. Ends October 23!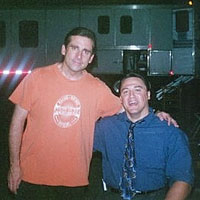 What can you buy for $1?
How about a chance to win a set visit to The Office for two people — including hotel, air fare, and transportation!
SCICure Advancement is selling raffle tickets for a visit to The Office set, with proceeds going toward spinal cord injury research.
Link: Buy raffle tickets here (only $1!)
STATUS: the winning number was selected on October 23, 2010: Y – 976712
Related links:
Tipsters: Stefanie, Vikki